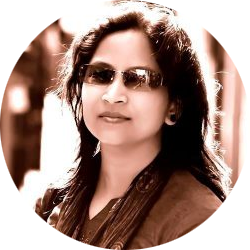 ✯✯✯✯✯  Jafreen Sadia  ✯✯✯✯✯
NATOK . DRAMA . TELE-FILM . FILM PRODUCTIONS . STORY-WRITING . SCREEN-PLAY . FILM DESIGN
Welcome to JAFREEN STUDIO Official Website!
In essence, I am a Graphic/Visual Designer; Story, Script and Song Writer; Music Composer; Drama Film Producer and the CEO and Creative Director of the studio and sometimes a singer in private – and believe in 'design for social change'.
Please bear with me while we add content to the site. Most of our creative works such as scripts, stories, screenplays, screen-writings, creative directions, arts, visual graphic design, motion graphic design, colour schemes, story-timeline,, sound effects, sound design, song-writings, music compositions are distributed across many different media outlets, such as national terrestrial tv channels: NTV, Channel i, ATN Bangla, GTV, RTV, Ekushey TV, Chanel 9, Ekattor TV, Banglavision, Independent TV, Massranga TV; international satellite channels via Sky Network such as Bangla TV, iOn TV; and various digital platforms such as YouTube, Amazon Prime Videos, Bioscope, Bongo, Chorki, to name but a few. We therefore aim to collate some of those works and present their contexts, impacts, and links to where and how you can enjoy them.
I was one of the first to promote and encourage others to put high definition content over digital platforms when it used to be thought no one would want HD over digital platforms when they had access to cable and satellite media. Even YouTube was not fully HD ready with limits on runtime. My round-table meeting with multi-channel stakeholders steered the idea into practice with outlets eventually embracing the new medium.
My passion for all things beautiful combined with a keen interest in society and media took me round the world creating magical dreams with innovative sounds, stunning visuals and immersive storytelling – now admired by so many fans across platforms, continents and generations who love to experience those dreams and feel-good just as I do creating them!
I appreciate every bit of the works produced here in the studio as they are an outcome of persistent research, wisdom, knowledge of know-how, creativity, perseverance and the tremendous efforts and hours my team puts into creating each and every piece and puts up with me while we combine to make the whole is colossal and inspiring.
Knowing that I and my team have touched your feelings in a positive way with our work, makes us feel even more inspired and helps us continue to improve. To keep in touch or would like to be the first to know all about the upcoming creations, subscribe the YouTube channel: JAFREENSTUDIO and follow us on various social channels, and above all don't forget to share the experience and happiness with your friends and family.
Finally, may I leave you with a mantra, that I passionately believe in:
"Immerse yourself and dare to dream!"
✯⭐✯⭐✯⭐✯⭐✯⭐✯
Contents © JAFREEN STUDIO™. All rights reserved. All trademarks and attributions acknowledged.